For Fly-Fishing Trips Contact Us at 256 442-5919
Note: Recent Bear sighting in Little River Canyon National Preserve.
Fly Fishing Photos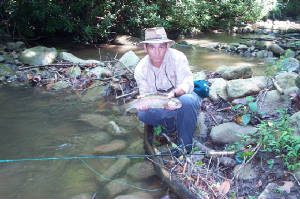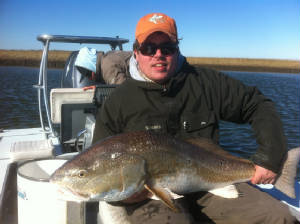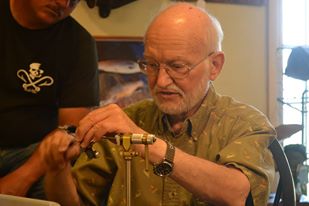 Ronald Higgins presenting a fly tying demonstration at Rainbow City Auction.
Capt. Chuck with Gary Loomis following the fireside chat at Rainbow City Auction and Fly Shop.
Little River Canyon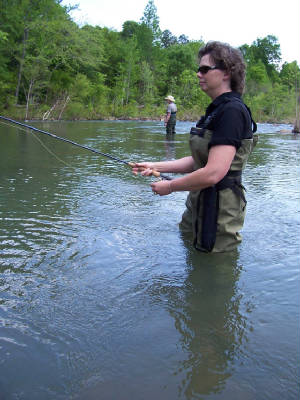 Patty Tucker
Fly Fishing Classes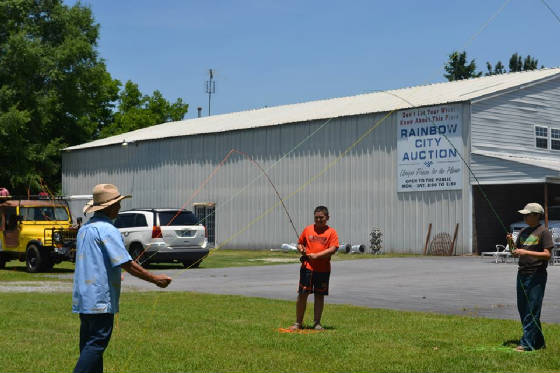 Call for Classes
Fly Fishing Classes are held on Site at Rainbow City Auction. Classes are held on Saturday mornings 8:00 till 10:00 am. Call in advance for a slot in a class.
Ryan Lee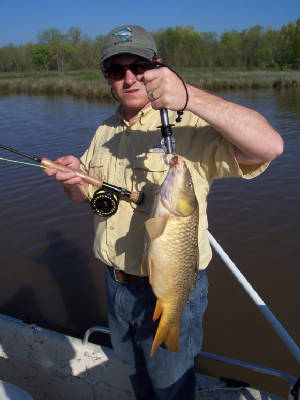 Carp On A Fly